Big:Red:Bus Gamer – Oct 7th @ My Aeon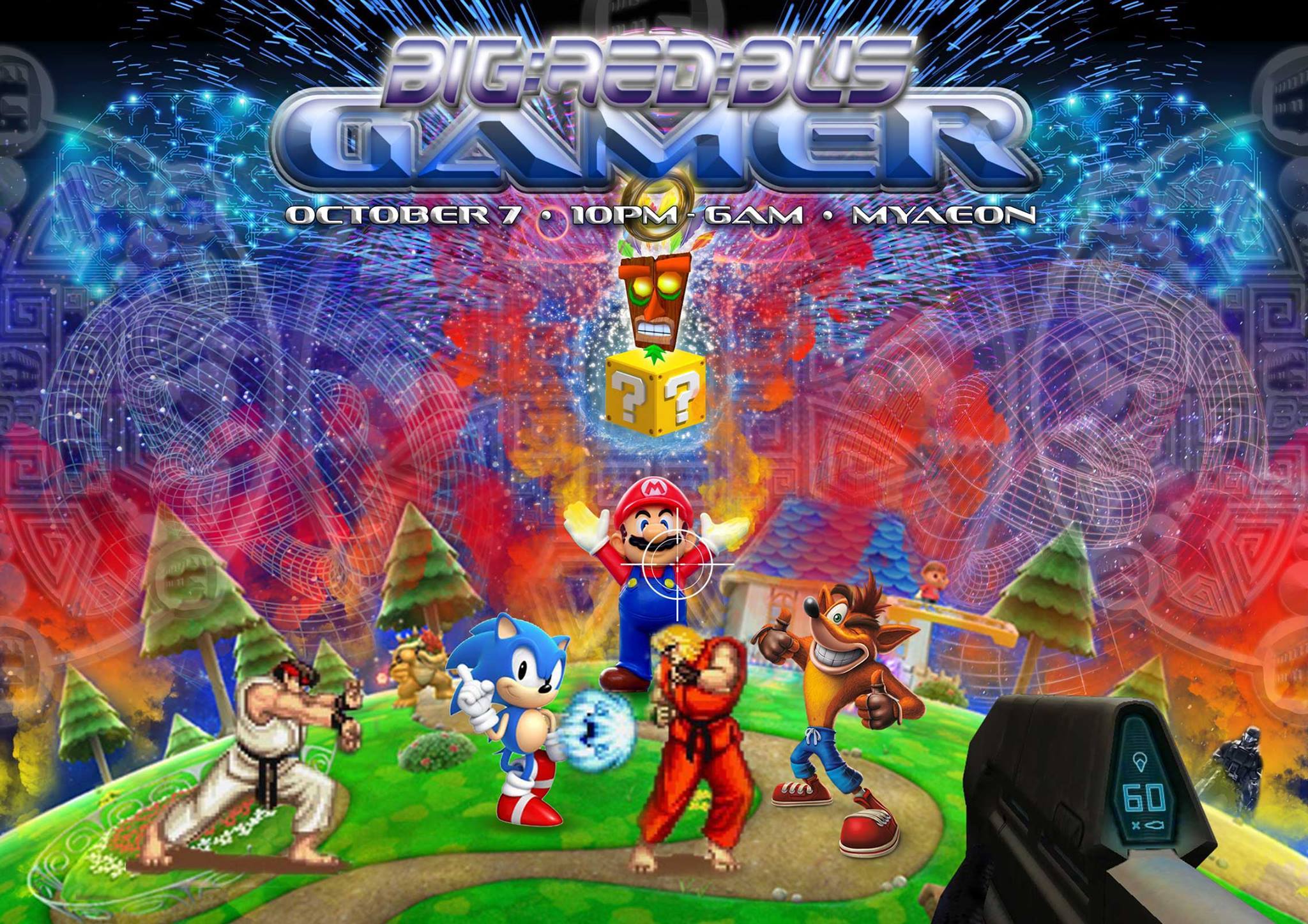 Delivering Melbourne's best underground dance parties for over ten years – BIG:RED:BUS are known for the friendliest vibe in town and offer two very different dance floors armed with pounding Funktion One sound systems.
BIG:RED:BUS is where you see and hear the finest local talents as well as International guests, matched with stunning multi-projection visuals, immersive and themed décor, plus a lighting and laser show to blow you away!
LEVEL ONE kicks off at 10pm with techno marvels MONKEY PAWS and SCOTT ALIEN who both board B:R:B for the first time. Our own MISS BEHAVIOUR takes us up a notch in pace, followed by OZZY and PERFECT MOTION who deliver the psy.
LEVEL TWO keeps the Boiler Room vibe going after the success of the last two months with a massive portion of glitchhop and Drum n Bass which includes WASABI, ALGORITHM and J-SLYDE. Join us under the camo net for big bass antics.
Doors open at 10pm and entry is free for the first ten people in the queue, but is still only $15 until midnight (plus there are $10 beer and cider jugs available for the first hour too)! Or ride your pushie there to get in for free!
LEVEL ONE
(All things 4:4 – Prog:Techno:Psytrance)
22:00 MONKEY PAWS (The Rebel Collective)
00:00 SCOTT ALIEN
01:30 MISS BEHAVIOUR (G-Wiz / B:R:B)
03:00 OZZY (Tribeadelic)
04:30 PERFECT MOTION (Magnetism Recs)
Visuals by Blu°e)MD
LEVEL TWO
(Boiler Room – Glitch and Drum n Bass)
00:30 WASABI
02:00 ALGORITHM (Highly Evolved Music)
03:30 J-SLYDE (Prognosis / Substance)
VISUALS : Blu°e)MD (http://bluemd.net.au/)
DECOR : G-Wiz (https://www.facebook.com/gwizards/)
LASERS : H&S Technologies (https://www.facebook.com/hnstech/)
LIGHTING : Revolt Productions & B:R:B
ARTWORK : Akurst (https://www.facebook.com/Akurst/)
SOUND : Funktion One (http://funktion-one.com.au/)
MYAEON – 791 Sydney Rd, Brunswick
7 October 2017 : 22:00 – 06:00
$15 before Midnight : $20 after
B:R:B gives free entry to anyone having a birthday or turning up on a pushie. So take the sustainable transport option and save some dollars.
B:R:B is a collaborative organic events group that aims to put a smile on your face with high quality, positive, fun and professionally run experiences 🙂