DM presents: A Sunday For Woz – Oct 15th @ Killing Time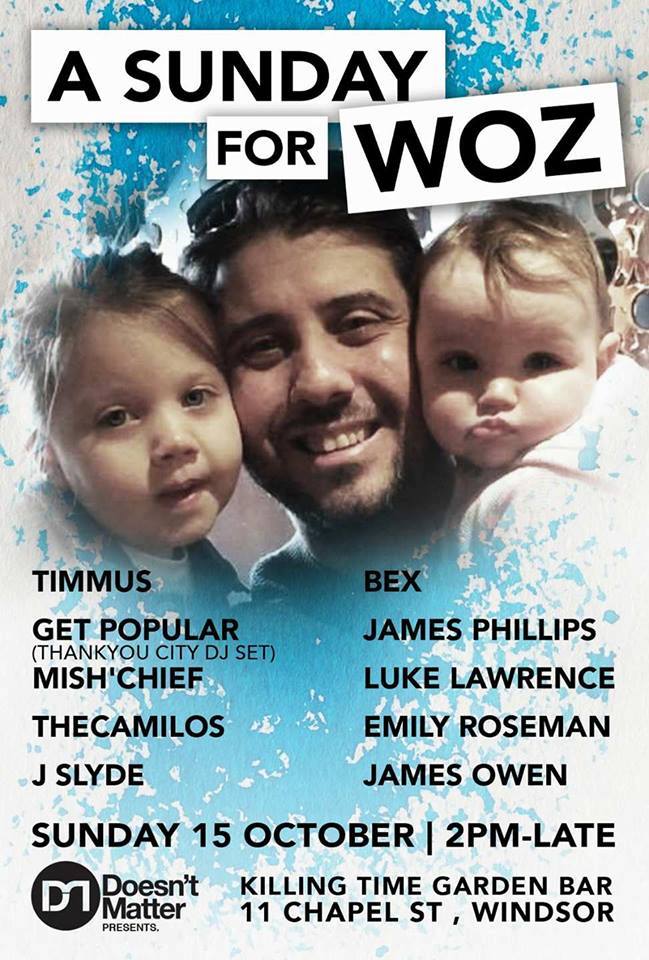 We welcome you to join us for a special event to raise funds for our beloved friend Woz who has been diagnosed with Bowel cancer.
Entry upon, we ask that you contribute to the cause by making a donation. All funds will go directly to Woz and his young family to help them during this challenging time.
If you're unable to come but would still like to make a contribution, you can donate here.
We would like to send a massive thanks to all the artists and our graphic designer who have donated their time for the cause.
Line up:
TIMMUS
GET POPLUAR
MISHCHIEF
THE CAMILOS
J-SLYDE
BEX
LUKE LAWRENCE
JAMES PHILLIPS
JAMES OWEN
EMILY ROSEMAN
FLYER – BENJAMINE LEN
We hope to see you there.
Much love DM crew ♥