Doesn't Matter pres: THIRD SON – July 22nd @ New Guernica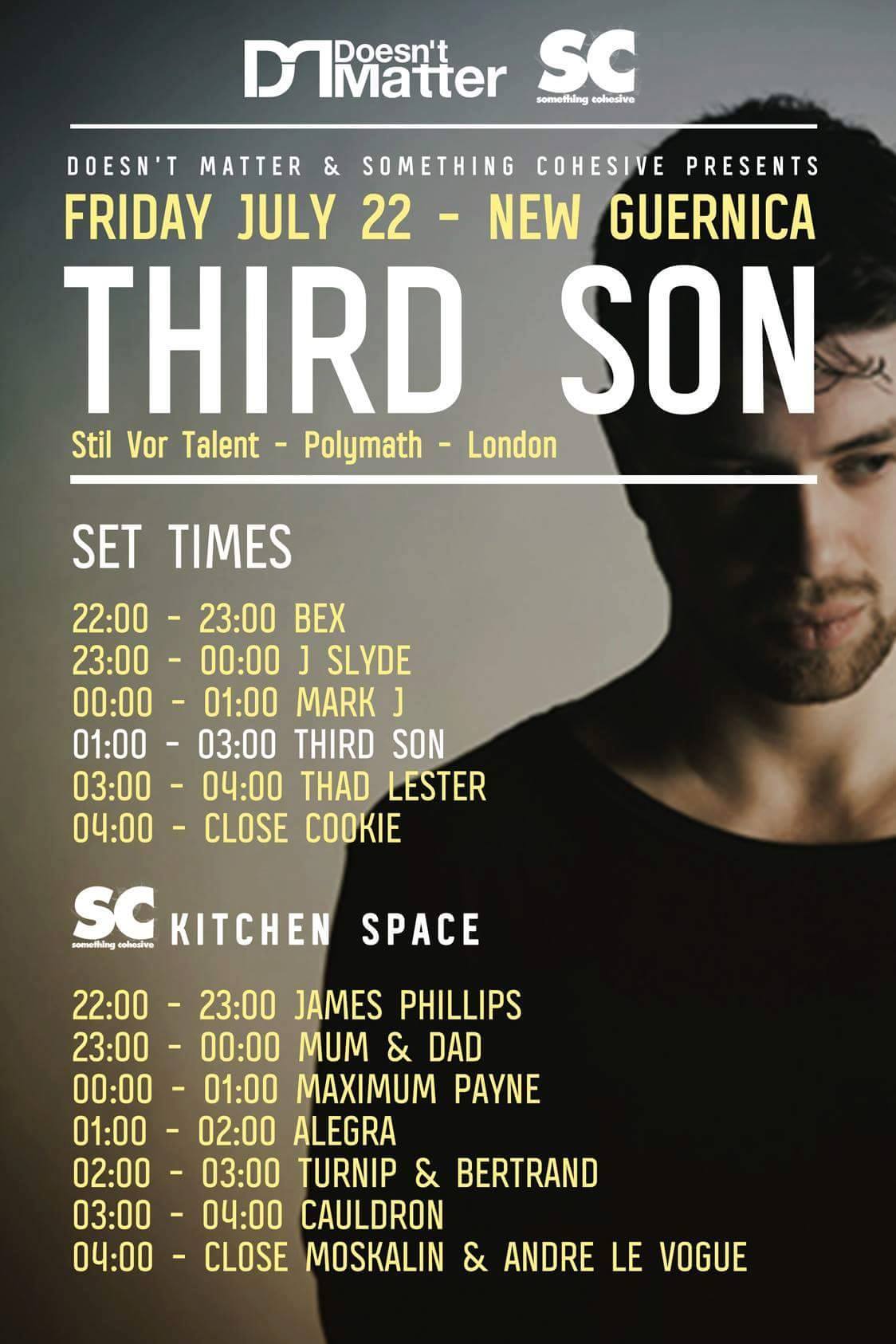 Doesn't Matter & Something Cohesive are pleased to welcome to our shores for the very first time, London based DJ/Producer- Third Son (Stil vor Talent, Polymath, Noir Music Official).
Third Son's goal has always been simple – to make the best music he can. Coming from a musical family and trained as a musician from a young age, his innate passion for music has taken him through styles and experimentation the world over.
2015 was special. Within one year of conception, Third Son was touring the globe and releasing on highly regarded labels such as Noir Music, Einmusika and Sincopat, while developing his own brand of electronic music from his London studio.
2016 promises something more from Third Son. Already having a loaded gig schedule, releases set on home and novel labels, such as Stil Vor Talent, and a full album concept in the pipe-line to boot.
We're very excited to have this talent in the country for the first time alongside a stellar local support. Tickets for the event will sell fast so we suggest jumping online quickly to secure your ticket from the link below.
Local Support from:
Thad Lester
Mark J
Bex
J-Slyde
Cookie
Andre Le Vogue
Moskalin
KITCHEN SPACE BY: Something Cohesive
Bronx River Sportsman
Maximum Pain
Mum and Dad
James Phillips
Turnip
Cauldron
Further info via the official Facebook event