For The Record ft Lister Cooray & Phil Smart – 27th Nov @ Killing Time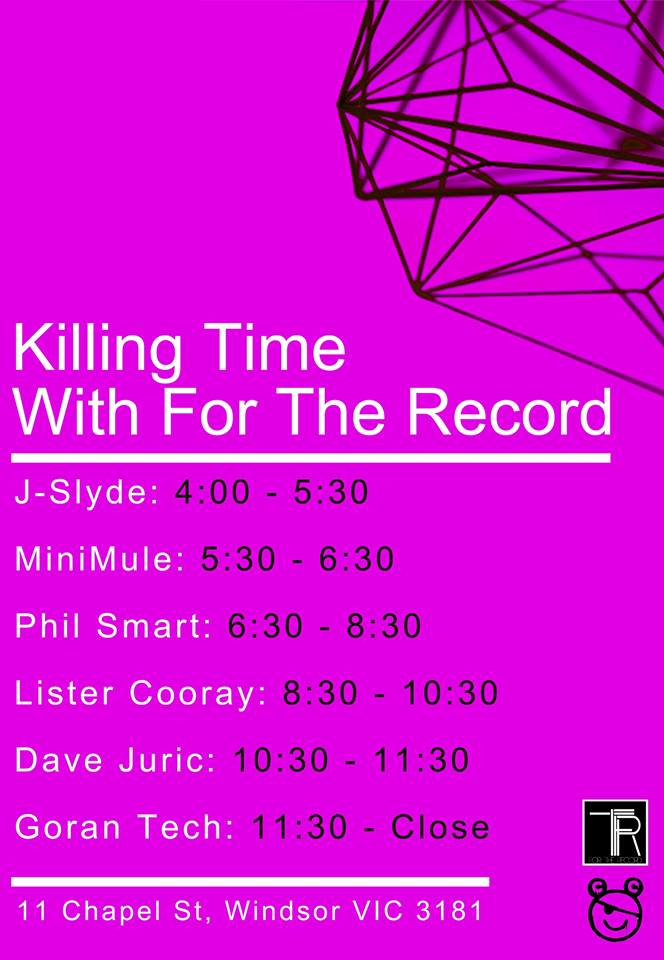 For The Record are heading back to Killing Time with their Australian based artists and DJs for a laid-back Sunday session with special guests Lister Cooray and Phil Smart [syd].
The menu will still be serving up the perfect blend of deep, layback music that'll help round out the weekend and get you ready for the week ahead.
For The Record Label Artists Gøran Tech, Dave Juric, MiniMule and J-Slyde will join our guests and be at the controls from 4pm, continuing well into the evening.
End your weekend right with friends, tasty beverages and quality music.