Half Wild's Bizarre Costume Bazaar – Jan 21st @ Killing Time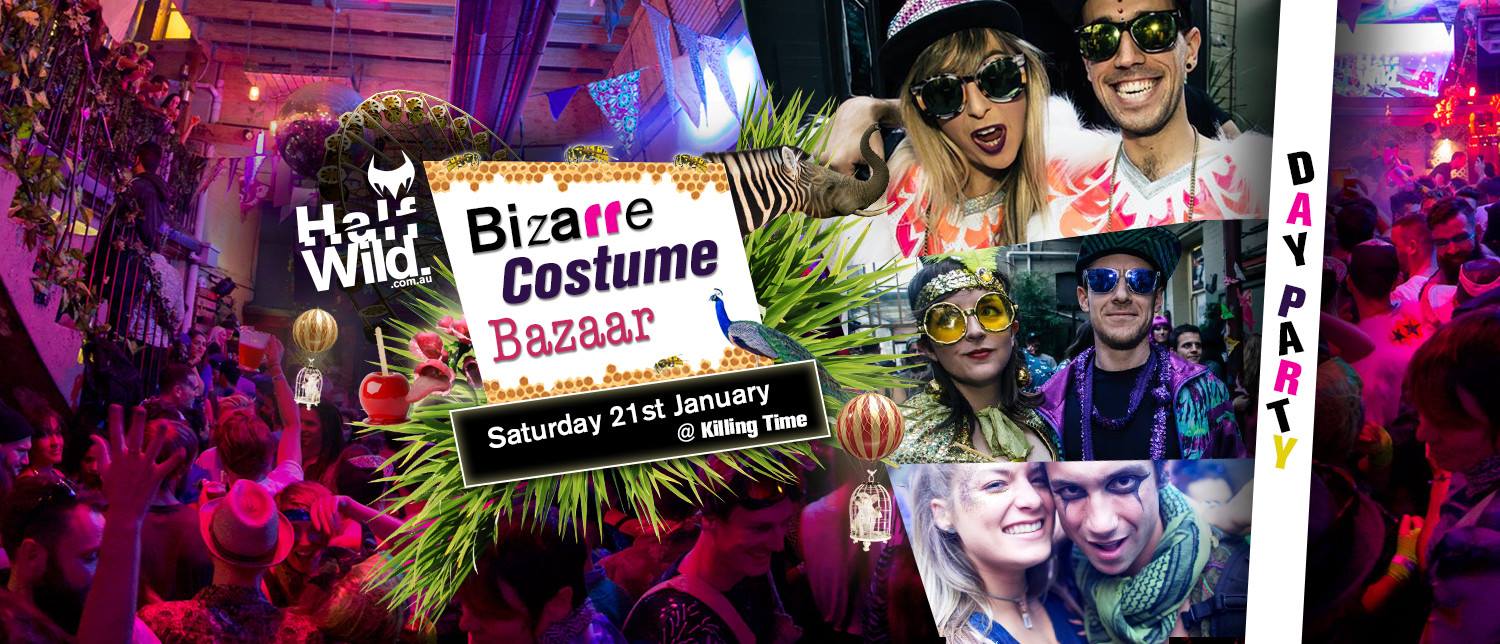 Alrightly, ladies and gents we're about halfway through festival season and our favourite is just around the corner. Do you know what that means? It's time to get weird, wonderful, lap up the sun… and freshen up your festival frock!
Here at Half Wild we absolutely LOVE dressing up in the most ridiculous outfits we can find. But the reality is many of us have been donning that same magestic butterfly or Little Bo Peep outfit on the d-floor for waaaay too many years in a row.
Sooo… we thought we'd throw a little something together to give all you dirty disco doggies a helping hand before you pack those festival bags… enter Half Wild's Bizarre Costume Bazaar on January 21st at Killing Time!
The name of the game is to come down wearing a costume you're happy to go home without. We want you to trade, barter, beg and borrow your way into the flashiest new outfit you lay your eyes on.
They've always said one woman's trash is another man's treasure. Open that costume box, dig to the bottom and see what gems you've got to trade. Bring everything you've got, the more you have, the more you trade.
To ensure your new digs will go the distance, we've got some of Melbourne's finest circus acts to help you lose your marbles and give them a solid road test… indroducing:
Adelle [Half Wild]
Andreia Do Ó [Portugal]
Bex [Doesn't Matter]
Cali *Vinyl Set*
DinoBitch
Get Popular [Thankyou City]
J-Slyde [Substance Sounds / Prognosis]
Mensch
Mum & Dad [Something Cohesive]
Pat Tassone [Wildwood]
Sebastian Wild [Half Wild / Darkbeat]
Sundelin [Kontrast]
TheCamiloS [Stable Music]
Ripley [Half Wild]
A massive thank you to Killing Time for hosting us. We look forward to getting weird, swapping costumes and trading stories like the time you thought you were a seal… then realised you were swimming in mud…just kidding, we know you wouldn't do that 😉