Krafty Kuts Boat Party – Dec 27th @ Victoria Star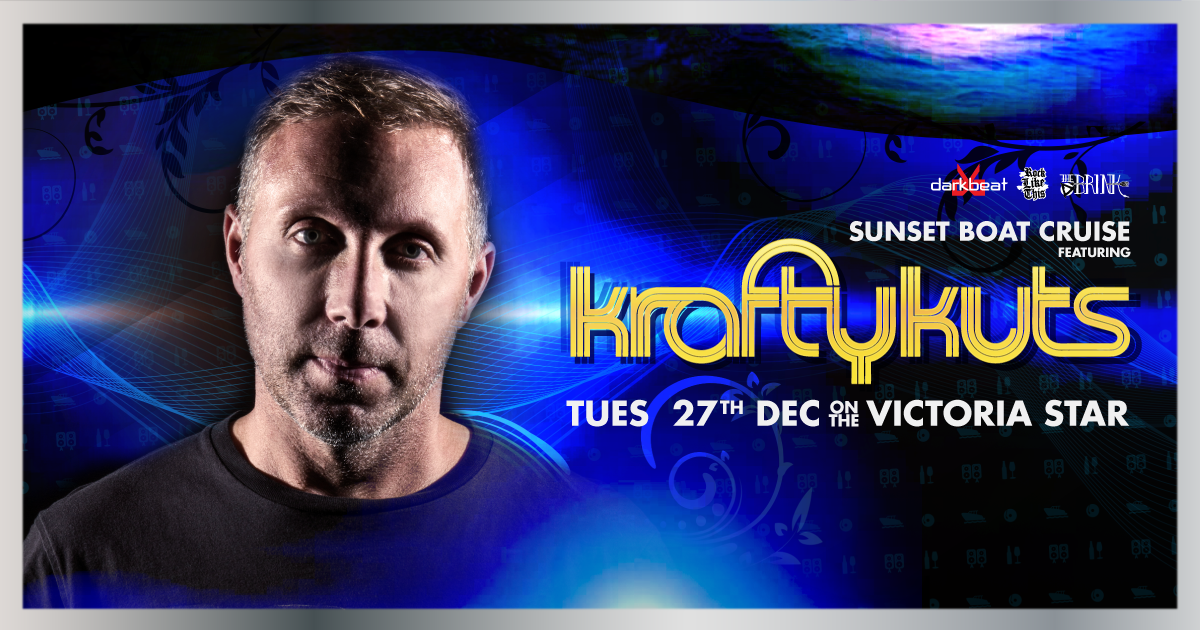 Breakbeat legends Rock Like This, Darkbeat, and The BRINK are celebrating the festive season the only way they know how; by throwing a kick-ass party! You could sail the seven seas and not find a DJ who rocks the party better than the funk master, the booty shaker, the one, the only Kr Kr Kr Krafty Kuts!
With Summer FINALLY arriving, it's the perfect way to celebrate the end of what has been a crazy year. You can just imagine the feel of the sun on your skin, the taste of crisp cold ones, and that signature broken beat kick drum ripping through your body… it's what dreams are made of.
So assemble your crew and get ready to shake some ass to Krafty's killer grooves as the sun sets down on a wonderful 2016.
Let's have it!
LOCAL SUPPORT:
Common Underground, Phil K (breaks set), DJ Deviant, Citizen.com, Rollin Connection, Dave Juric, J-Slyde, Sebastian Wild, Obsessive Behaviour, Big Fucking Robots
SET TIMES
Upstairs
6:30pm – 7:15: Rollin Connection & Sebastian Wild
7:15- 8:15: Common Underground
8:15 – 10:15: Krafty Kuts (UK)
10:15 – Close: Citizen.com & DJ Deviant
Downstairs
7:00pm – 8:00: Obsessive Behaviour
8:00 – 9:00: Phil K
9:00 – 10:00: Dave Juric & J-Slyde
10:00 – Close: Big F*cking Robots
Oh, have we mentioned; there will be FREE PIZZA aboard!!
BOARDING TIMES:
BOAT BOARDING BEGINS at 6:15PM
CLOSES at 6:40PM SHARP!
TICKETS:
First Release – SOLD OUT
Final Release – ON SALE NOW via Moshtix
TICKETS: http://www.moshtix.com.au/v2/event/sunset-boat-cruise-w-krafty-kuts-uk/92170
Victoria Star
Dock 9, Central Pier, 161 Harbour Esplanade
Docklands, VIC 3008