TECHNOSIS – Oct 17th @ LOOP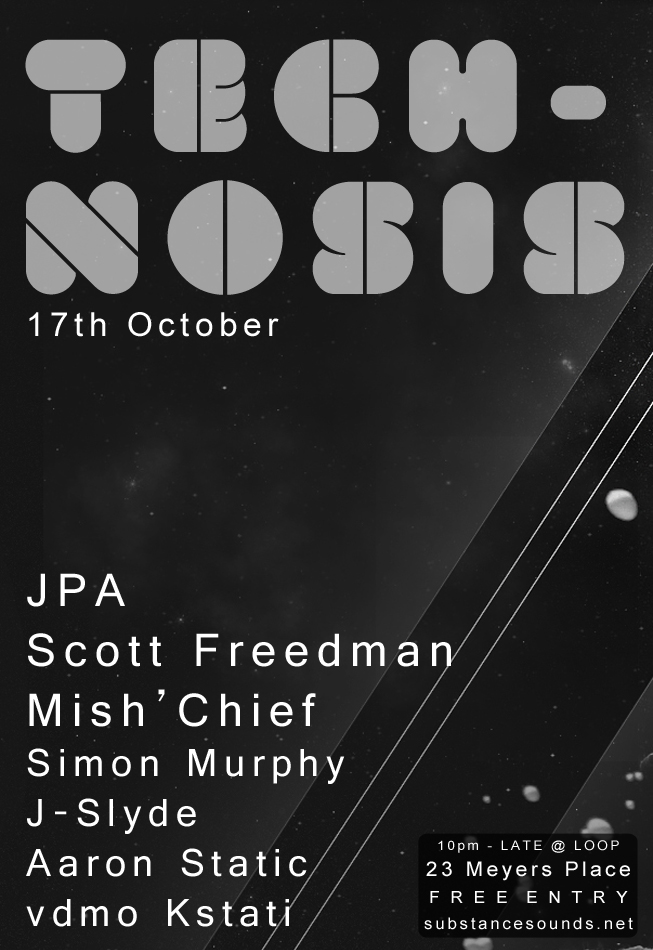 TECHNO TAKEOVER ROUND 2
After a MONSTER maiden voyage of Technosis, the Prognosis crew are once again kicking the tunes on offer square into techno territory with some local favourites along for the ride!!!!
►►► LINEUP ◄◄◄
JPA
Scott Freedman
Mish'chief
Simon Murphy
J-Slyde
Aaron Static
►►► VISUALS ◄◄◄
vdmo Kstatii
►►► WHERE ◄◄◄
Loop – 23 Meyers Place, Melbourne CBD
►►► WHEN ◄◄◄
Saturday, 17th October – 10pm till LATE
►►► PRICE ◄◄◄
100% FREE!!