The 90s Music Challenge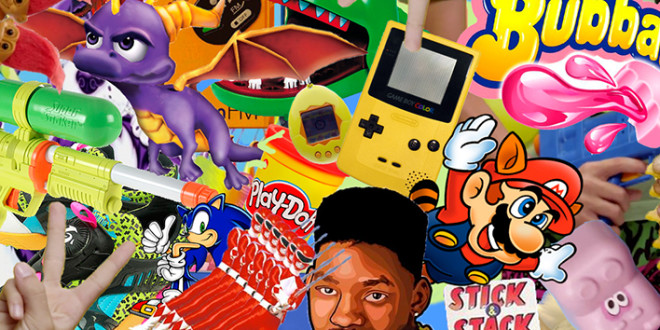 Facebook has played home to the #90sMusicChallenge this past week. For those that may have missed it, each day you're tasked with posting one of your favourite 90's tunes and then you nominate a friend to join in on the challenge. It's made for a very entertaining trip down memory lane and a great insight into the type of music all of my mates have grown up listening to! Very interesting to see the different (and similar) routes we've taken to where we are musically, a lot of comparisons and some music I never would have pictured them listening to.
I was lucky enough to be nominated by my homie Dave Juric (thanks mate!) and thought I'd collate all of my posts. The 90s were a real special time for music and I had an immense amount of fun putting all of these together. I could have quite easily done a whole month as there's so many other tunes and artists that I feel I should have mentioned; Rage Against The Machine, Tribe Called Quest, Tupac, DMX, Dr Dre, Spiderbait, Regurgitator, Silverchair, 666, BT, the list goes on and on.
Please don't judge on some of my questionable selections – remember it was a long time ago and I was fairly young 😉
---
Day 1: Limp Bizkit – Nookie
Lets get this shit rolling with a stone cold mutha farken CLAAAAAAAAASIC (that only just sneaks in at 1999): Nookie by the best Nu Metal group ever to walk the face of the planet – Limp Bizkit.
Eat a dick if you don't like them – I did, still do, and this was my jam! 😛 First heard it after I'd left my VCR recording overnight and caught the video clip on Rage. After hearing it I immediately saved up $29.95 (which was a real big deal back then for a teenage Jordan with no job) and rushed over to Sanity to pick me up a copy of the legendary Significant Other – their finest work to date. Shortly thereafter I signed up for a @limpbizkit.com email address and purchased myself my first red NY starter cap. The rest, as they say, is history!

---
Day 2: The Presidents of the United States of America – Lump
Was obsessed with these guys for a long while and this was easily my favourite tune of theirs. At the time I couldn't afford the album so had to hire the CD from our local Video Rental store and record it to cassette. It took pride of place in my Sony Walkman and was literally the only thing I listened to for a good year. Can still recite every single word from this tune and the rest of the album.
Was lucky enough to catch their reunion tour a few years back, where they played the album in its entirety. The minute they stepped up on stage I was instantly catapulted back to my childhood. Forever amazed at the power of music and its ability to transport your mind to another time and place.

DOWNLOAD
---
Day 3: Smashing Pumpkins – Mayonaise
Smashing Pumpkins were up there with one of my favourite rock/alternative groups when I was a young and impressionable teenager. There was no way I could look past them for this 90s music challenge as they soundtracked such a large portion of my youth. Every pencil case I owned throughout highschool had their SP Heart logo proudly scribbled onto it, my locker keys were adorned with their keyrings and my discman carry-case never left the house without at least one of their albums in it. They were also the first band I saw live in concert, when my Dad took me along to see them during their Adore tour.
I could have quite easily picked any tune from their first three albums but chose to include Mayonaise as although its up there with some of their best work, it was never actually released as a stand alone single and is one of my personal favourites.
---
Day 4: Prince Markie Dee and the Soul Convention – So Very Happy
Prince Markie Dee's 'Free' was a prized possession in my CD collection. I actually think it may have been the first rnb/rap (and i use those terms loosely) album I ever owned. As the story goes, one late Sunday afternoon mother allowed me to select one album from the bargain bin at Brashes in Southland. This was chosen purely due to the PIMPIN cover-photo of The Prince throwing up the peace sign and wearing one legit 2-piece denim ensemble. Seriously, how could you not resist it?!
From there it got a serious working throughout Primary School and I think even to this day I'm probably the only person to ever enjoy it so much. 'So Very Happy' was my standout jam and a sure-fire-party-starter whenever we had a friends over and were smashing the red cotties cordial and chocolate crackles.
The minute the beat drops, I'm sure you'll understand why!
---
Day 5: Michael Jackson – JAM
Couldn't look past this challenge and not include a bit o' Mickey J. Dangerous was the first album I owned on ye ol Compact Disc format. I remember being absolutely obsessed with the cover art spending endless hours looking at it whilst listening through the album. Many years later I found out that one of my favourite artists designed it – Mark Ryden. I'm sure there's a connection with my early obsession of the album-art and my affinity with Ryden's work later on in life.
The opener of the album, Jam, next to Black & White, its easily my favourite song off it and up there with one of the best Michael's ever done imo. It packs a punch and is such a great opening!
Heavy D's verse was my favourite part of the tune and rounds out the song perfectly, adding a solid bit of attitude. Thinking about it now, it would have have been one of my first introductions into rap, so this song was probably an early influence on my later love of rap and hip-hop.
Also can't post this without making mention to the killer the video clip which features another well known Michael. The meeting of two legends makes for a very entertaining watch and that little skit at the end where Jackson is trying to show him how to pull off some of his signature moves is timeless.
---
Day 6: Souls Of Mischief – 93′ Till Infinity
Had a hard time deciding on a pivotal hip-hop/rap tune to include in this challenge as I didn't seriously get into those styles until well into in the early 2000's after being introduced to people like Eminem, DMX, Dre and Pac. I wanted to be fair to the challenge and find something that I'd actually been introduced to IN the 90s and after a long hard think, I believe this was one of the first true "hip-hop" tunes I properly gelled with.
I remember being sent it over ICQ from a random dude I'd met in a Yahoo chat-room. It was just before Napster had launched, as I remember later adding the guy on there and exchanging more tunes. It took 2 long hours over 24k dial-up modem to successfully download, with me hogging the telephone line and mum yelling at me every step of the way.
With being a serious "nu-metal" head at the time I thought it was really daggy and was actually too embarrassed to show any of my friends – so there it lay with the 10 other mp3s I had on the computer. Slowly over time it continued to get airplay and bit by bit I began to realize how truly amazing and effortlessly cool it is.
I don't think anyone can disagree on how much of a timeless piece of hip-hop it is.
---
Day 7: Paul Van Dyk – For An Angel (E-Werk Club Mix)
Last day of the challenge so I'm going out with a bang! This my friends is what real dance music sounds like. One of the all time greats and in my opinion one of the best trance tunes ever created.
My ears were first graced with it's beauty after picking up Gatecrasher's Black via a JB Hifi bargain bin. I'd seen the Gatecrasher logo stamped all over Sanity Dance Arena (R.I.P!) and decided to take a punt and cop the purchase – marketing at its finest. After only being subjected to commercial dance in the form of Nick Skitz mixes and Wild FM compilations, it heavily changed the way I looked at electronic music and was a huge influence on me wanting to become a DJ. For An Angel was a clear highlight of disc 2 and I'd often find myself listening to the disc purely for that moment when it would drop.
A heavy obsession of Paul Van Dyk followed and a year or so later his legendary album 'Out There and Back' was released – which is still up there with some of my most cherished electronic albums.
The E-Werk remix is in my mind the best version – mainly because it's the first remix I heard (via Black), and it clearly has the best structure, a little more drive than the original and it's way more club friendly. I've lost count of how many times it's utterly destroyed me on the dancefloor – there's just something about it that evokes a bevvy of 'dem feels' whenever those first few chords come in.
---
I think we can all agree that the 90s were a pretty special time for not only electronic music but just music in general, and I'm pretty glad I was around to experience it in person. Viva la 90's!