BLACK MARKET – June 8th @ My Aeon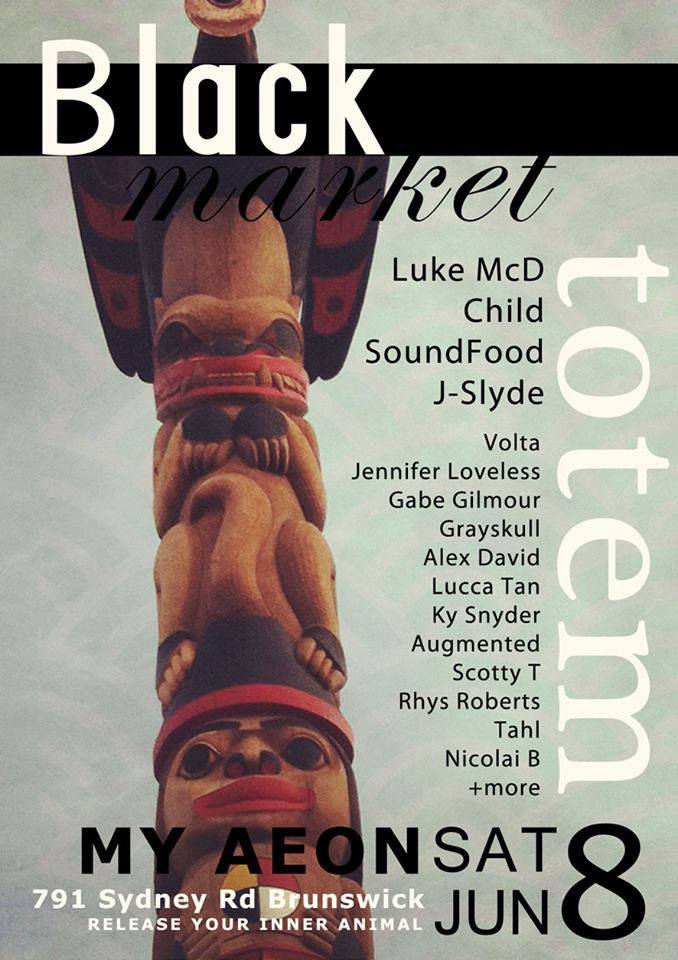 Time to go back to the tribal days. Release your inner animal!
Underground trade and underground tunes, designer dress ups and photo shoots. A LOT of fun. Always.
Get your outfits ready, bring your awesome selves down, be sexy and get amongst the madness. It's time to PLAY!
What would your TOTEM be?
ON TUNES:
★ Luke McD (SmashBang)
★ Child (Strawberry Fields)
★ SOUNDFOOD (Delicious Music)
★ Volta
★ J-Slyde (Substance)
★ Jennifer Loveless
★ Gab Gilmour
★ Grayskull
★ Alex David (Chamelion)
★ Lucca Tan
★ Ky
★ Augmented
★ Tahl
+ more