Boris Brejcha – Nov 22nd @ The Bottom End
The last gig I'll be playing in Melbourne before I head off overseas to Europe for the remainder of the year. A fitting event to see the year out, I'll be playing mainroom with my partner in crime, Simon Murphy. I have industry tickets available for any in need… email: jslyde[at]substancesounds[dot]net. Hope to see you there!! 🙂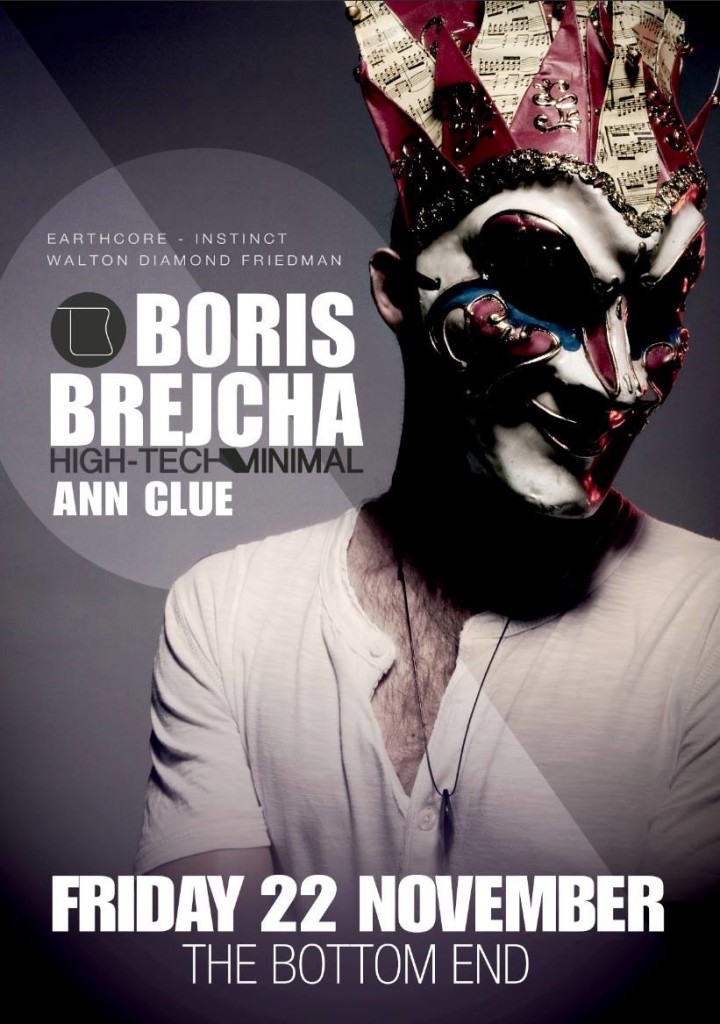 For those who love the music…
Boris Brejcha has produced prolifically over the years , but remains committed to the cause and enjoys delivering new output, especially when it bends the rules.
Boris created his own genre "High-Tech Minimal". It is a combination of minimal and electro. Playful, with countless variations, but still has a structure. The main features are a pumping bass foundation, driving percussion elements, crazy sound effects, melodies and unexpected turns in the arrangement. Each song tells a story with an incredible amount of variety. High-Tech Minimal is the intelligent music of tomorrow.
A great artist and an amazing performer – the man behind the mask comes with fresh and interesting material, a positive and inspiring attitude and an understanding of what it takes to really rock a room.
More info try : http://www.borisbrejcha.de/
The bill
Boris Brejcha
Ann Clue
with local support
Mish'Chief
Simon Murphy
J-Slyde
Herc Kass
Jade May
Muska
Neshi
Miss Behaviour
Simon Alegro
Golden Rae
Quale v Ranjit
Visuals by Bluºe)MD Vj-Dj
doors 11 pm
tix on sale now online and from selected artists and promoters
Final release $35 via www.earthcore.com.au
door more
Presented by
Instinct Events: www.facebook.com/pages/Instinct-Events
www.waltondiamondfriedman.com
www.earthcore.com.au
www.solar-empire.com.au
Join us for a journey to the infinite reaches of your mind…….