DJ Mag Australia Podcast now online!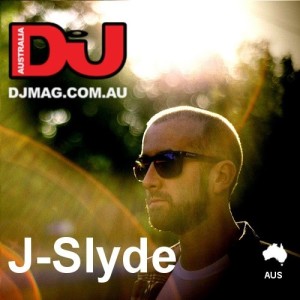 In line with the Q&A I did a few weeks back for DJ Mag Australia's Local Artist feature the team also invited me to contribute to their homegrown podcast series. Feeling pretty honored, and motivated by some of the other fantastic podcasts in the series, I really wanted to offer up something special. After spending a few months amassing all of the music, and then a further month piecing it all together, it is now online for your listening pleasure! I went to extra lengths in cutting up and reassembling a handful of the tracks, along with heaps of looping and sampling to help make things as cohesive as possible. It travels through various styles, centering around a housey 4/4 beat with hints of prog and tech peppered about. Loosely attempting to convey the breaking up of a relationship, it starts out with a hint of melancholy and slowly progresses into a more upbeat, happier vibe – ebbing and flowing just as one would throughout a breakup. I've based it around a few vocal pieces that all follow the theme in an attempt to provide somewhat of a loose narrative. Anyway, I very much hope it resonates well with you all!
Head on over to my Soundcloud Account to stream it!
Massive thanks to Peter Horsman for his photography talents on the promo images for both the mix and the Q&A article.
TRACK LIST
01. Mister Lies – Canaan
02. Sinoptik Music – Moon Landing
03. London Grammar – Hey Now (Stuart McKeown Edit)
04. London Grammar – Hey Now (Bonobo Remix)
05. Affkt – Once Upon A Time (John Talabot Summer Mix)
06. Andre Lodemann – Feeling Good (Original Mix)
07. Uno Mass – Mann Med Hatt (Mass Digital Remix)
08. Dan Caster & Bjorn Stoerig – Nouvelle Future (Oliver Schories Remix)
09. The Black 80s – Move On (Kollectiv Turmstrasse Remix)
10. Fran Von Vie feat Cio May – Lonely Nights (Original Mix)
11. Adre Sobota – Pulsatilla (Henry Saiz Remix)
12. Shpongle feat Anabel Englund – Nothing Is Something Worth Doing (Santiago Garcia Unofficial Remix)
13. Feska – Stoned Bytes (Original Mix)
14. Kidnap Kid – Survive (Original Mix)