Hear no Evil, See no Evil – 25th Sept @ My Aeon
Landed another gig for the month of Sept! A little late on the notice, so I do apologize.
If your looking for somewhere to continue your Grand-Final day celebrations, look no further! I'll be offering up a selection of Breaks and DnB. Will be on the decks from around 1am. Come down for a beer! Full deets below.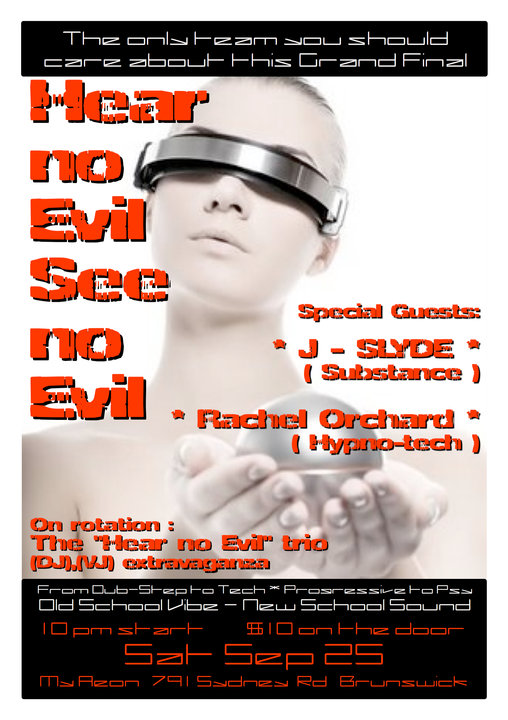 After a hugely successful opening, the 'Hear no Evil' crew invite you back for all of your post Grand Final electronica needs…
With special guest DJ's:
J-Slyde (Substance)
and Rachel Orchard (Hypnotech)
For those of you who don't know the drill yet, our two guest DJ's will be supplying us with a plethora of frantic beats from their specialty genres. That means J-Slyde will be gripping us with his signature Breaks/ DnB thing and Rachel will wrap us around her little finger with that Techno she does oh so well.
Where: My Aeon – 791 Sydney Rd, Brunswick
When: 25th September, 10:00pm – 5:00am