Moving Forward – April 27th @ Horse Bazaar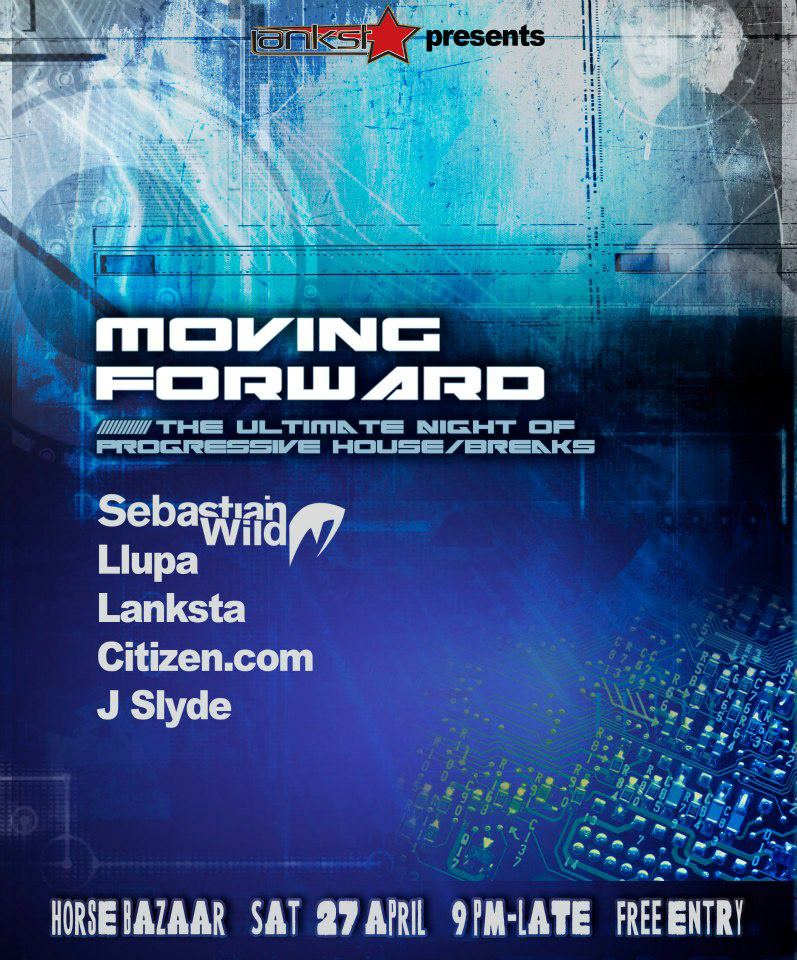 The ultimate night of Progressive House/ Breakbeats.
We started with an idea to provide Melbourne FREE ENTRY with the cutting edge modern sound that is today, and that sound is Progressive House/ Breakbeats. We realized quickly Moving Forward that there is a lot of exciting new talent smashing out the finest dance floor rocking tunes anywhere in the world available right here in Melbourne.
This is the explosive atmosphere which we are unleashing upon the Horse Bazaar Dance floor and cordially invite you to experience the magic, mayhem and carnage with us on Saturday the 27th of April
We are proud to announce Llupa, Lanksta, Sebastian Wild, Jslyde and Citizen.com representing the elite and energetic talent in Progressive House/Breaks for our EPIC Moving Forward launch party. Stay tuned as we will be announcing the most exciting new DJ's who will also be playing for you and your crew, Shaking the Foundations of the CBD and insuring your ultimate music satisfaction
DJs
Llupa
Lanksta
Citizen.com
Sebastian Wild
J-Slyde
WHEN
April 27th
WHERE
Horse Bazaar – 397 Little Lonsdale St, Melbourne