New Bio!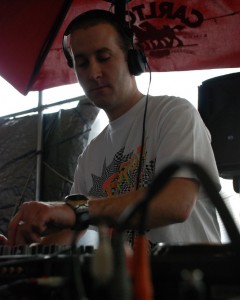 My man Taran M was nice enough to write me up a new bio. I thought my old one was getting a little out of date, and after a brief whinge on twitter about how I hate having to write up my own, Taz put pen to paper, or fingers to keyboard rather, and busted out a fantastically written piece that I feel does well in capturing what I'm all about.
I really detest having to write up my own bio's, I mean let's face it, I dont think there's any way to write them yourself without sounding like a completely self-obsessed wanker. I know some DJs might revel in the process, but I can't stand it!
Anyway, head on over to my BIO page to have a read!
Big thanks to Taran for his penmanship!