North Side Country Club pres Mahala's 2nd Birthday – Feb 25th @ My Aeon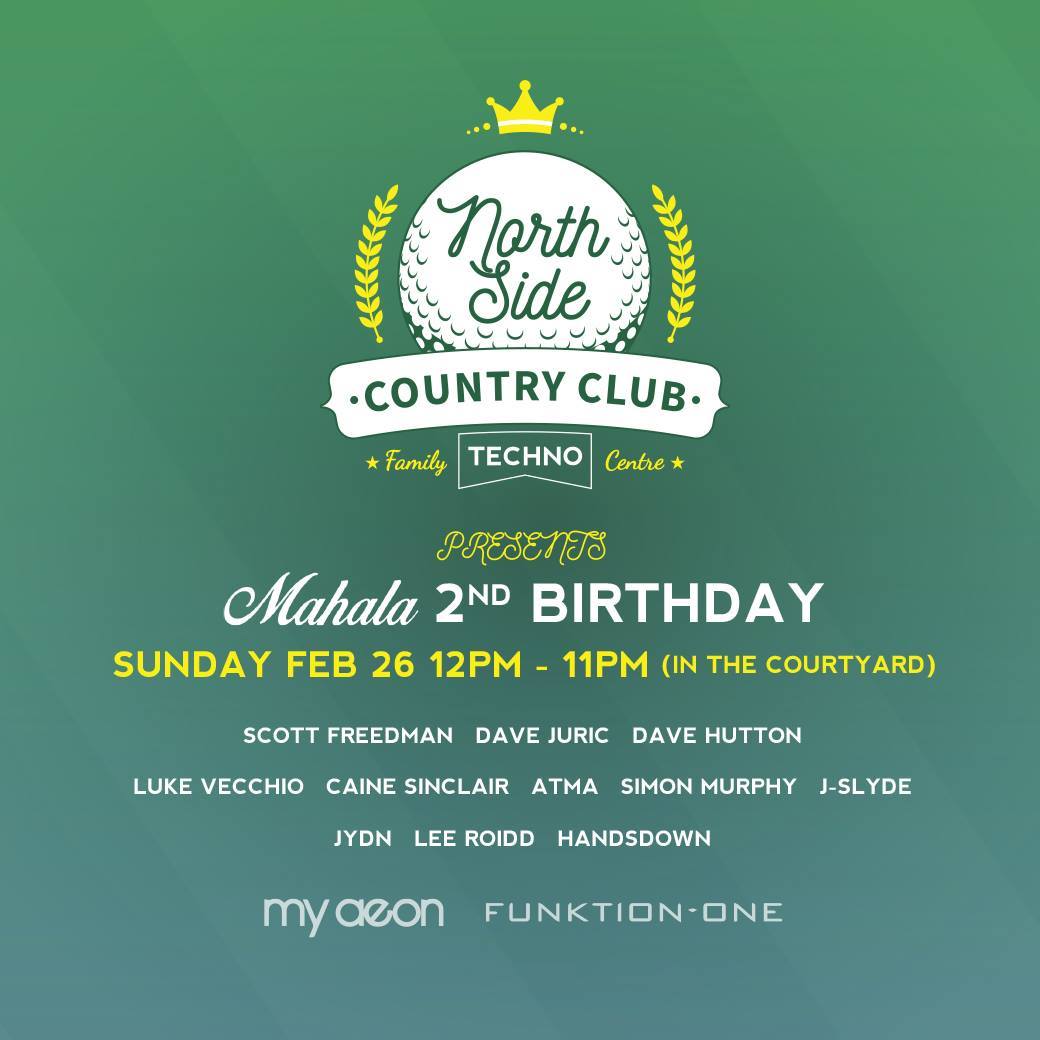 North Side Country Club, set amongst the concrete and graff of the northern suburbs, here is where you will find your new techno family centre. A refuge for those who flourish in the grime and prefer the focus on things that matter, sound and music; Curated line ups weekly delivering the best this city has to offer, shifting through the landscape of the techno genre. Every Sunday in the open air courtyard of My Aeon on a full Funktion-One (Official) system.
North Side Country Club launches with the stalwarts of the Melbourne scene Mahala to celebrate what can only be described as a crazy two years.
Courtyard
12-1 Dave Hutton
1-2 Luke Vecchio,
2-3 Caine Sinclair
3-5 ATMA
5-6 Dave Juric
6-7 Scott Freedman
7-8 Simon Murphy b2b J-Slyde
Club
5-6:30 Lask
6:30-8 Daniel Cuda
8-9 Handsdown
9-10 Lee Roidd
10-11 Jydn