Prognosis Third Birthday Retrospective Mix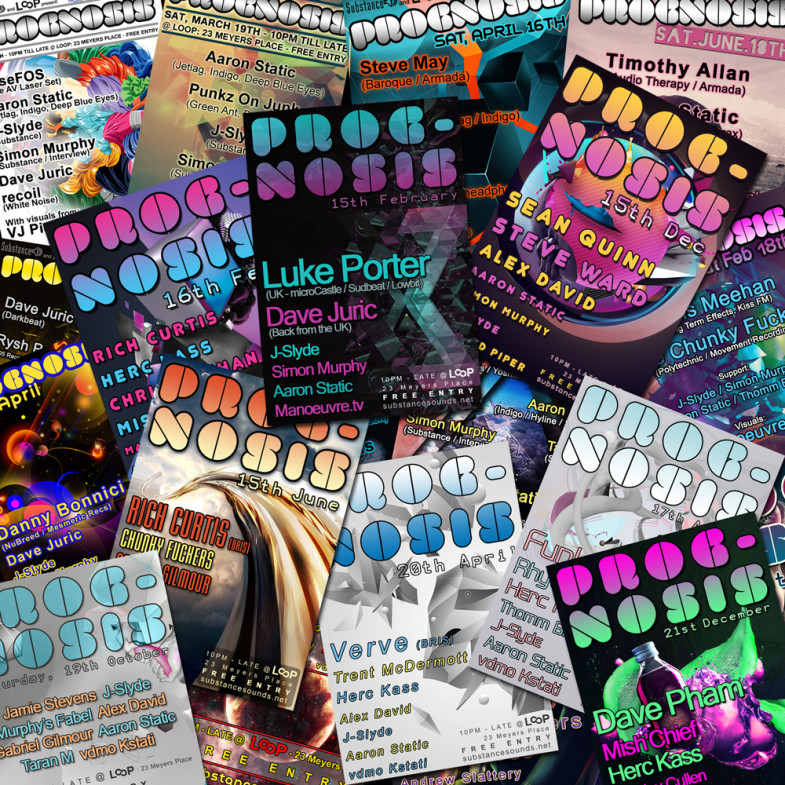 Every two months for the last three years myself, Simon Murphy and Aaron Static have been heading down to a little nightclub in Melbourne called Loop and putting on a dedicated prog and tech night we like to call Prognosis. What started out as a small event with a handful of close friends has slowly progressed into one of my favourite events in Melbourne. Not only has it given us a platform to play some of our favourite styles of electronic music, but it's also seen us house some of Australia's finest progressive and techno artists, with a small selection of some renowned international acts. Needless to say it's been one hellova ride and set the stage for some absolutely unforgettable nights.
On February 15th 2014 we celebrated our third birthday. Simon, Aaron and myself decided to put together a retrospective mix comprising of some of our favourite Prognosis tunes from the past three years. This is my third of the mix. Obviously due to the mix only being 40 minutes long this is just a small snapshot of some of the standouts – but I think it does well in capturing the vibe of Prognosis. Anyway, really hope you guys enjoy it! 🙂
Massive thanks to everyone who has shown us support, come to our parties and listened to our music since our inception. We honestly would be nowhere without you. Here's to another three successful years!! 😀
The full mix in its entirety can be found over at Aaron Static's Soundcloud.
Whist Simon's part can be found here.
TRACK LIST
01. Egbert – Open (Original Mix)
02. Rodskeez – Bourbon Blush (Original Mix)
03. Lank & Zajac – Juice Box (Rodskeez Mix)
04. Walsh & Coutre, Darin Epsilon – Detour On 44 (Dousk Remix)
05. Genesis – Land Of Confusion (Rich Curtis Remix)
06. Secret Cinema & Roger Martinez – Interstellar (Original Mix)
07. Alexey Sonar feat Jan Johnston – Freedom (Poison Pro Remix)