Shake for Quake @ La Di Da – March 25th
Have been added to the lineup to this fantastic charity event. All proceeds go to Christchurch and Japan earthquake victims. Im on at 10-11pm with my man Simon Murphy. We'll be playing a down tempo techno/tech-house type of set. Can't urge people enough to get down to this and show some support. The lineup speaks for itself and it's for a fantastic and extremely worthy cause.
Full deets below!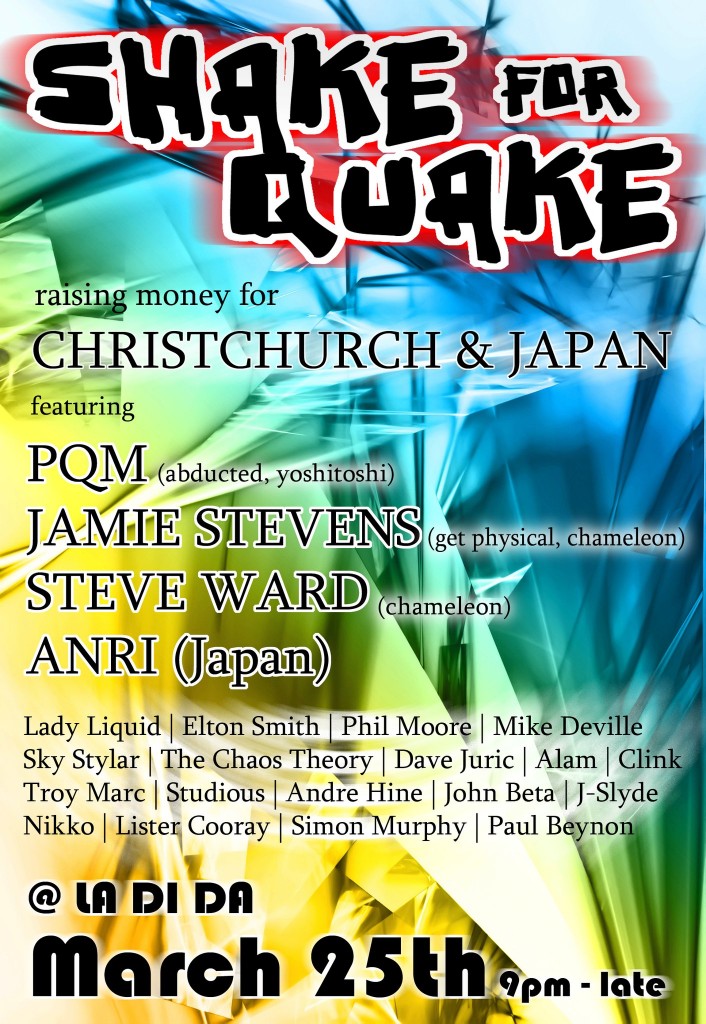 All proceeds will be donated to registered charities supporting the Christchurch and Japan disasters 50:50.
We kindly ask for a $10 Donation on the door (+ other opportunities to donate inside)
THE LINE-UP:
– PQM
– Jamie Stevens
– Steve Ward
– Lady Liquid
– Elton Smith
– Phil Moore
– Mike Deville
– Troy Marc
– Studious
– Clink
– Andre Hine
– Sky Stylar
– The Chaos Theory
– Dave Juric
– Alam
– Nikko
– John Beta
– J-Slyde
– Simon Murphy