SOLID LIGHT 'Head to the Light' EP LAUNCH – Oct 8th
Been booked for another set with my main man Solid Light. If the last gig he put on is any indication to go by, then we're all set for a very special night. I'll be playing a combination of tech, house, prog and electro, very similar sound to the last time I played with Solid Light. Full deets below!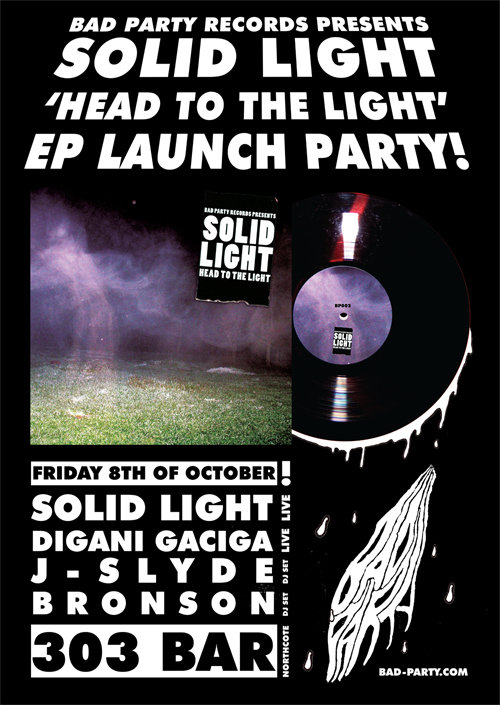 BAD-PARTY RECORDS PRESENTS….
SOLID LIGHT'S
HEAD TO THE LIGHT
EP LAUNCH PARTY!
WITH SPECIAL GUESTS-
——————–
DIGANI GACIGA (LIVE SET)
J-SLYDE (DJ SET)
BRONSON (DJ SET)
——————–
303 BAR NORTHCOTE
F R I D A Y N I G H T
8TH OCTOBER 2010
——————–
Check out:
http://www.myspace.com/diganigaciga
http://soundcloud.com/jslyde
http://soundcloud.com/bronsonmelb
http://soundcloud.com/solidlight