Solid Light 'PASSWORDS' Album Launch – July 13th @ LOOP
Been invited to play at the upcoming album launch for Solid Light's new album, Passwords. Always have a fun time playing at Bad Party events – the guys really know how to put on a party. I'll be sorting out a 1.5hour strictly vinyl set centered around party type tunes – funk, hip-hop, house, disco and the like. Should be very interesting! Haven't had the opportunity to play a vinyl set for quite some time. Full details below 🙂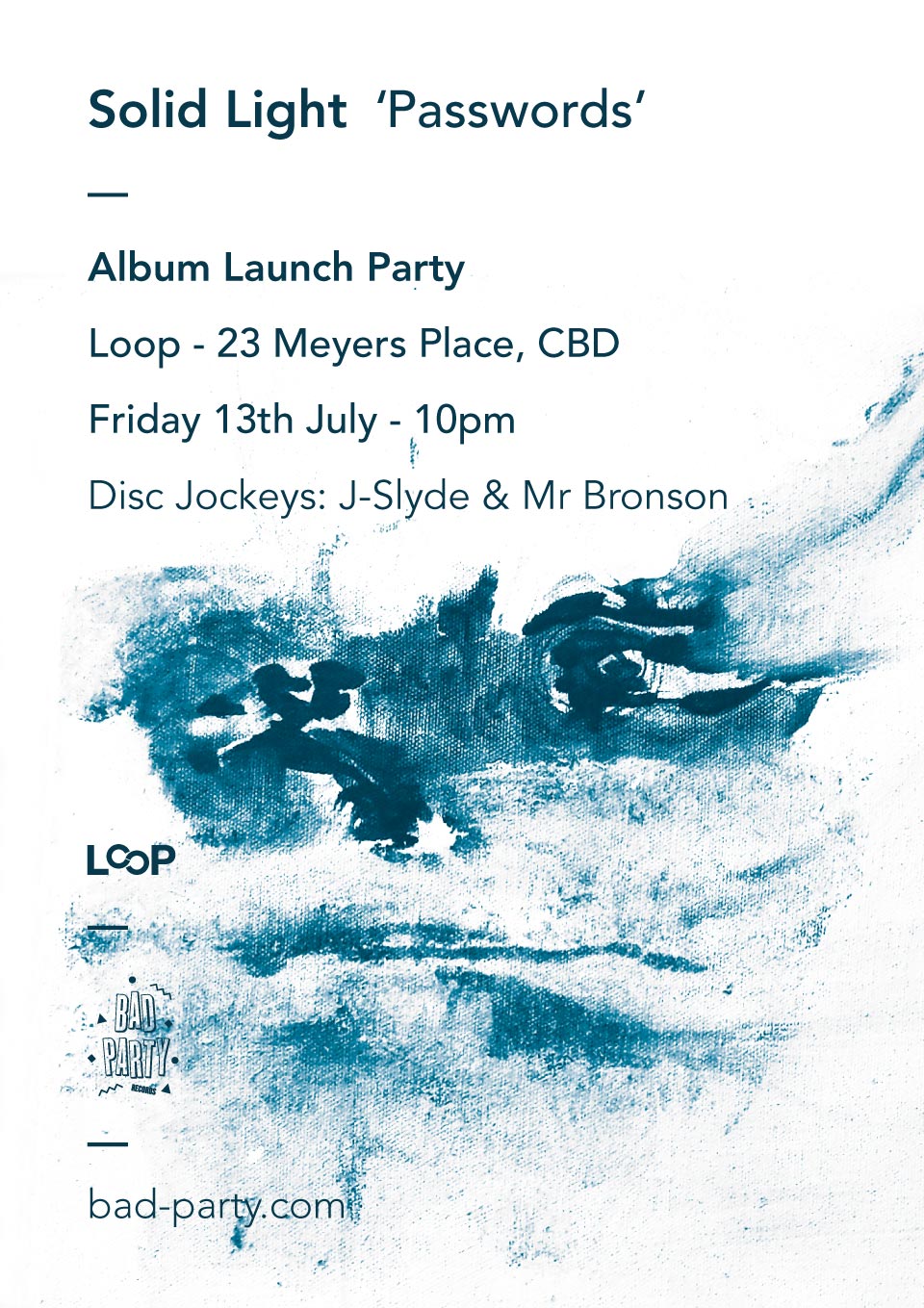 Passwords is the debut album from audio wrangler Solid Light. The first full length release for Bad Party Records, Passwords consists of thirteen separately themed tracks – all represented by a synth-driven combination of left-field dance music production. The entire album has been written, recorded and edited over the past year – creating a polished and unique musical journey.
Genre-crossing the musical rivers of hip-hop, disco, left-field electronica and indie-pop have led to a final product that depicts a passion for originality and the art of experimental production.
While the album's tracks are independently very different, recorded in various studios with guest vocalists and performances from local musicians, the warmth of the recordings and loosely arranged rhythms are common throughout.
Passwords by Solid Light is out on July 13th through Bad Party Records.
The Passwords launch party and celebration will be held at LOOP on Friday July 13th from 10PM – Close. Mr Bronson and J-Slyde will be bringing down a swag of their wax rarities to round out the evening, while Solid Light will play a mixed-up premiere of the Passwords Album. This will be a celebration of original music reflected through a strict high-quality audio format policy.