Substance 2nd Birthday – 24th April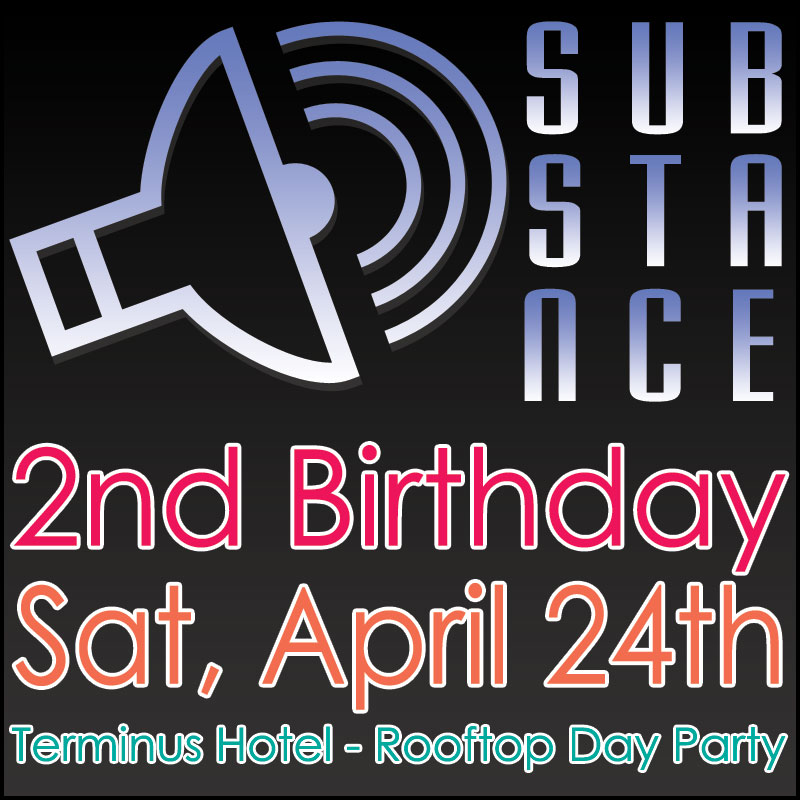 After a bit of a hiccup with the venue, we have sorted everything out and are booked in for Sat, April 24th. Same venue, same awesome lineup.
Mark it in your diaries, tattoo it on your forehead, tell your friends and get those dance muscles toned in readiness – cause the Substance krew is back!
Will post full details once they're avail!!