Substance 2nd Birthday – April 10th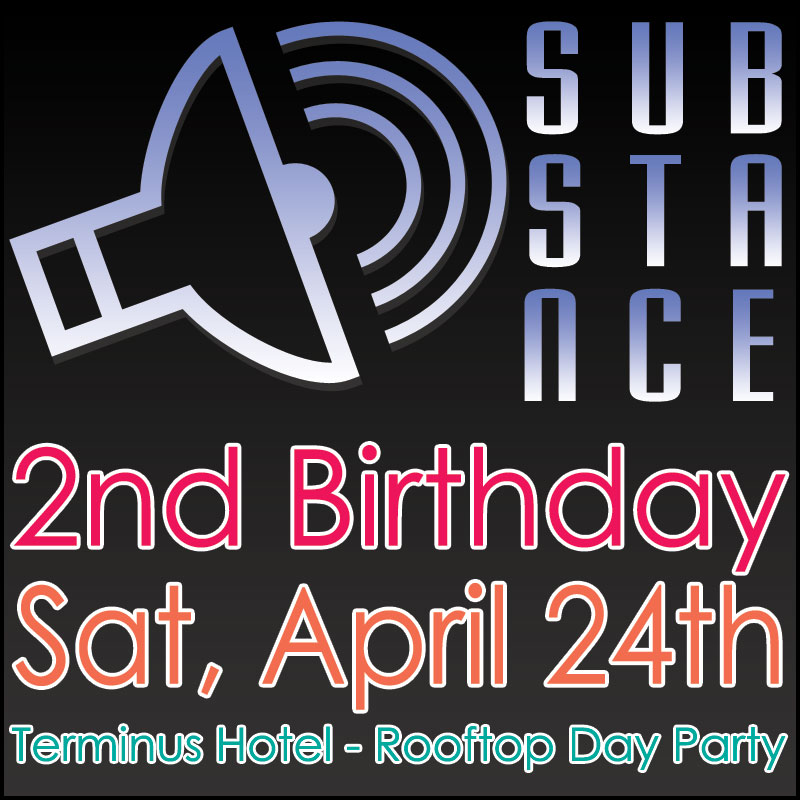 After a few months hiatus we're back on deck! We wanted to do something really special for our 2nd birthday. We'd all grown tired of throwing the same-old kind of club events, so we came up with the idea of throwing a rooftop day party. Anyway, the the lineup speaks for itself. Will post more details once they're sorted out, along with the facebook event page and official flyer. Just thought id get the word out early so you can all mark the date in your diaries!
Pre-sale tickets will be available really soon and we'll be running some competitions in the lead up – so keep an eye out! In the mean time you can drool over the tasty line-up!
Official lineup:
Danny Bonici
Blinky
Taran M
J-Slyde
Rich OK
Simon Murphy
Loki
Julian Reynolds
Mouka
Ms Stylz
JFX
Panty Snort
Alex DB
TEECEE
Donnie Darko